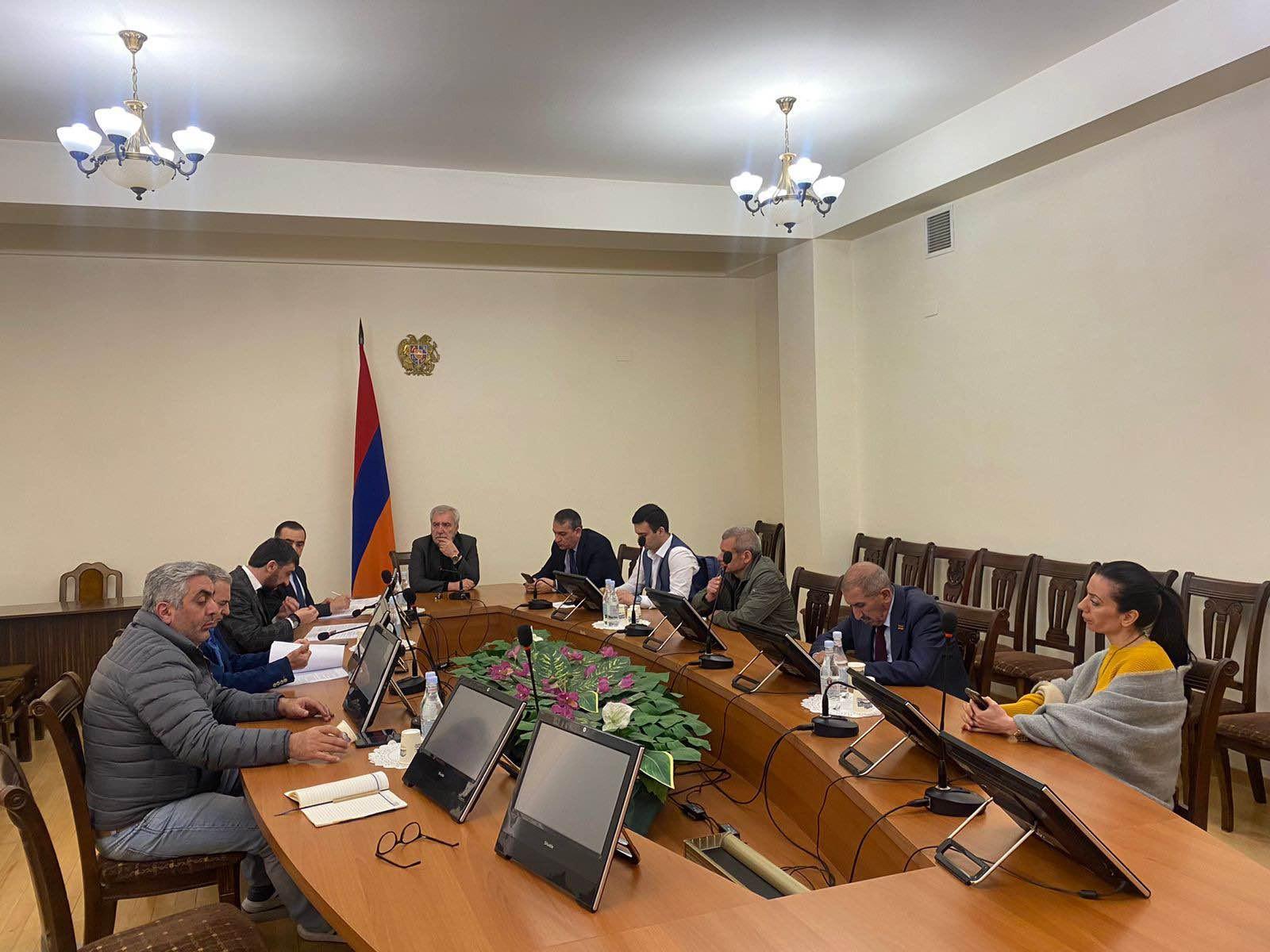 Three pro-government Civil Contract MPs have modified a bill they have drafted that would make it easier for citizens to acquire firearms.
As the gun ownership law now stands, only members of the country's Hunting Association can apply for a firearm permit that only allows for hunting rifles.
The draft bill would allow citizens to acquire and carry ten firearms, not the current maximum of five.
The bill would also allow citizens to purchase an unlimited number of firearms for a personal collection.
The bill defines what weapons are permitted for civilian use (self-defense, amateur shooting, hunting) and those designed for military use. Citizens would not be allowed to purchase automatic firearms.
Bill sponsors claim that crime rates decrease in countries where citizens are allowed firearms for self-defense.
The bill would also stiffen penalties for possessing and selling illegal firearms.
Photo: Session of Armenian National Assembly's Standing Committee on Defense and Security Affairs (Archive)


If you found a typo you can notify us by selecting the text area and pressing CTRL+Enter